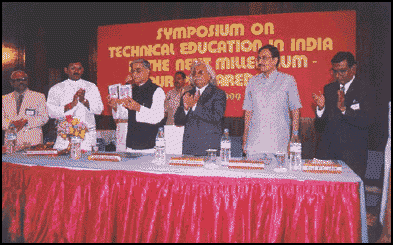 HE Dr. Bhai Mahavir releasing the proceeding CDs of symposium on technical education in India October 23, 1999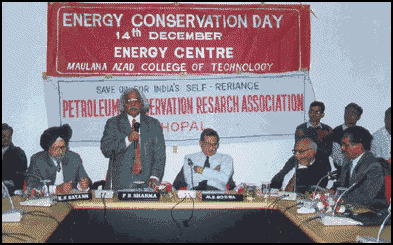 Vice Chancellor along With other Dignatories at the Seminar on Energy Conservation on December 14, 1999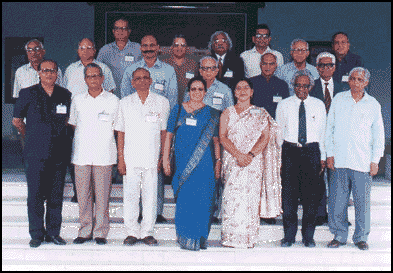 Vice Chancellor RGPV with the vice chancellors of Central-western region, on October 10, 1999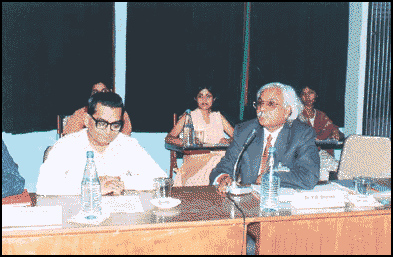 Prof P.B.Sharma presenting his views on autonomy of the university at central-western VCs meeting.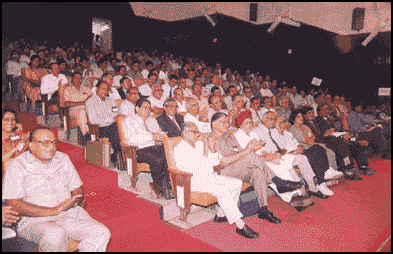 View of the aidience at the seminar technical education October 23, 1999.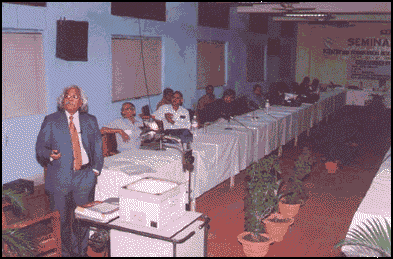 Prof Sharma VC RGPV, presenting his paper on funding on R & D in Universities, AIU Seminar, RRL, Bhopal September 20, 1999.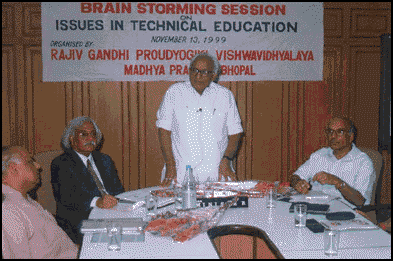 Shri K.K.Gupta, hounorable minister of education at the inaguration of brainstorming session on TE November 13, 1999.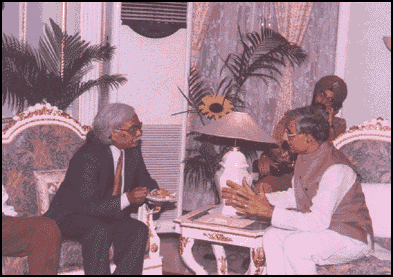 Prof P.B.Sharma, with HE Dr. Bhai Mahavir, Honourable Governor of MP on Diwali 1999.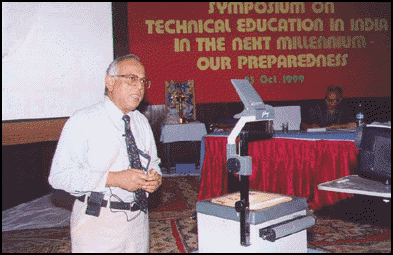 Dr. N.S.Venkataraman, presenting his paper on Industry - Institution Linkages at the Seminar on Technical Education on October 23, 1999.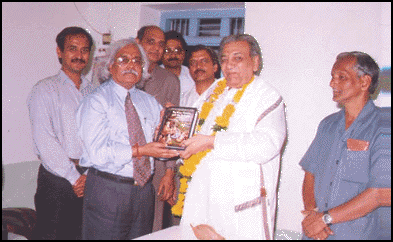 Vice Chancellor RGPV, Being presented with a book on True History & Religion of India by eminent educationist Dr, Prabhakar Mishra on October 26, 1999.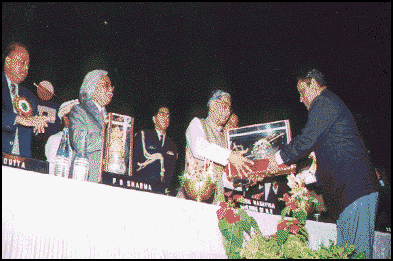 HE Dr. Bhai Mahavir(Governor MP) and Prof P.B.Sharma VC RGPV at the International Conference on Global Energy Requirement, Jabalpur on december 1, 1999.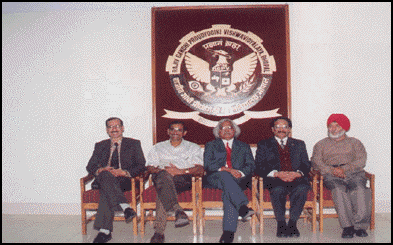 Vice chancellors of Five state technological Universities of India, Prof D.P.Mishra (Maharashtra), prog Y.V.reddy (AP), prof P. B. Sharma (MP), Prof Raj Shekharia (Karnataka), Prof N.S. Ratlan (Punjab). at the meeting of the VCs of Technical Unoversities at RGPV, Bhopal.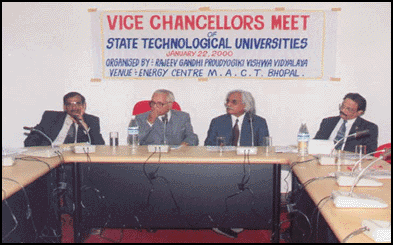 Prof P.B. Sharma at the Vice Chancellors meet of the state technological Universities.